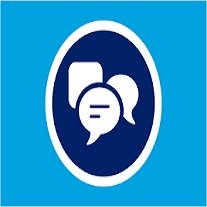 Website Midlands State University
 Applications are invited from suitably qualified and experienced persons for the following posts:
*NB:    Midlands State University is an equal opportunities employer.  In the interest of promoting gender parity, female candidates are encouraged to apply.
JOB TITLE: ASSISTANT LEGAL OFFICER (2 POSTS)
QUALIFICATIONS
Applicants should have a Bachelor of Laws (LLB) Degree.
A Master of Laws (LLM) will be an advantage.
Experience of working in academic environment is an added advantage.
DUTIES AND RESPONSIBILITIES
Contract Drafting, Reviewing and Management
Drafting contracts
Reviewing proposed contracts
Undertaking contract risk analysis;
Conducting legal research and analysis and preparing legal opinions, studies,
briefs and reports;
Advising the University on compliance requirements;
Providing advice to University Business Units on matters relating to
relevant legislation and regulations;
Evaluating and protecting the University's legal interests, reducing its litigation risk.
LEGAL PAPERWORK, POLICY FORMULATION AND IMPLEMENTATION
Drafting all legal documents and ensuring that other contractual documents are
legally sound, vetted, reviewed and interpreted;
Drafting and Developing and implementing relevant guidelines/procedures/manuals such as those pertaining to investigations procedures and ethics, search of premises, etc;
Following up on all key developments or best practices and recommending
appropriate policy and legal review;
Any other duties as assigned by the Legal Officer from time to time
APPLICATIONS
Six copies of applications, giving full personal particulars including full name, place and date of birth, qualifications and copies of certificates, experience, present salary, date of availability, contact telephone number, names and email addresses of three referees should be addressed to:
The Deputy Registrar Human Resources
Midlands State University
P Bag 9055
GWERU
Closing date for applications is 28 February 2019.  Please note that only short-listed candidates will be communicated to.