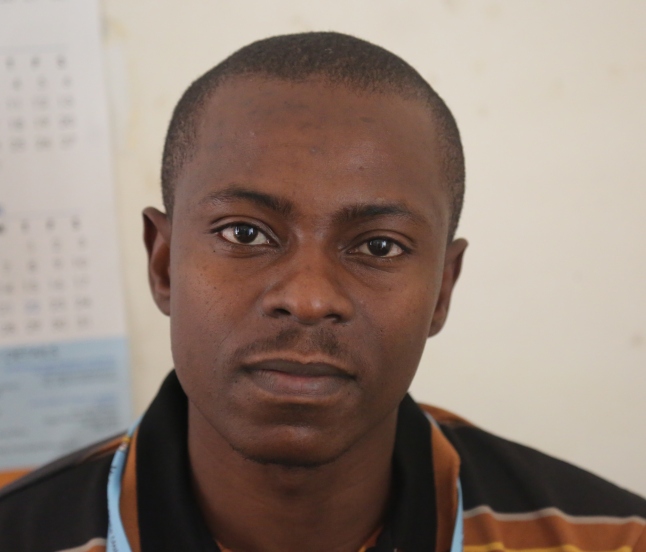 Qualifications:
MSc (HRM)
BSc (HRM)
PGD (Tertiary Education)
IPMZ Dip. (Personnel Management)
Research Interests:
Collective Bargaining,
Democracy in the workplace,
Employee Engagement,
Employee relations in a changing world of work.
Publications:
Bhebhe, M.; & Takaindisa, P. (2020). A Works Council's Response to Decent Work Deficits facing Agricultural employees in Zimbabwe. International Journal of Social Sciences, 9 (4), 219-227. DOI: 10.30954/2249-6637.04.2020.2.
Bhebhe, M.; Chakanyuka, G.; & Takaindisa, P. (2020). Compliance with Section 6 (1) of the Labour Act (Chapter 28:01) (Protection of employees' right to fair labour standards), within Chinese enterprises in Zimbabwe: the HRM Practitioners' Perspective. Africa Development and Resources Research Institute Journal, Ghana: Vol. 29, No. 1(6), Pp. 113-142, E-ISSN: 2343-6662.
Bhebhe, M. (2020). Employee Disengagement from the perspective of frontline employees: A hotel case study in Zimbabwe. Journal of Management and Administration, 2020 (1), 73-100.
Bhebhe, M and Hove, E. 2016. Workplace Romance: Rationale for Human Resource Practitioners' Intervention. A case of a local authority in Zimbabwe, International Journal of Asian Social Science, vol. 6 (7): 386-397.
Nyanhete, T and Bhebhe, M.2014. Factors impacting on Reward Systems: A comparative study between public and private universities in Zimbabwe. Journal of Sustainable Development, vol. 7 (5): 150-161.
Bhebhe, M and Nyanhete, T.2013. Enhancing customer service through employee engagement in the service sector, The Dyke, vol. 7 (2): 95-109.
Conferences:
2021: Strategies and challenges in curbing precariousness of employees within the Private Security Industry in Zimbabwe. International Labour Process Conference 2021 University of Greenwich • 12th-14th April 2021.
2020: Short-Long-Term Effects of COVID-19 to Zimbabwe's Labour Relations. Key Lessons for Employers and Employees. Engineering, Iron and Steel Association, Zimbabwe (EISAZ) Virtual Labour Conference.
2020: Beyond the COVID-19: a focus on skills development for sustainable HRM in Zimbabwe's Tourism Industry. 2020 HDCA Conference – Auckland, New Zealand, 30 June to 02 July 2020.
2018: Mitigating Employee Disengagement in hotel employment. Eurasia 3rd International Conference on Law, Business, Economics and Psychology ICBELLP) 02-03 October 2018, Dubai, United Arab Emirates.
Suggest a correction
If you'd like to suggest a correction for this profile and you are the owner use the edit button button below. For corrections to another person's profile contact the Webmaster on the email webmaster@staff.msu.ac.zw or call ext 2132
Edit Profile