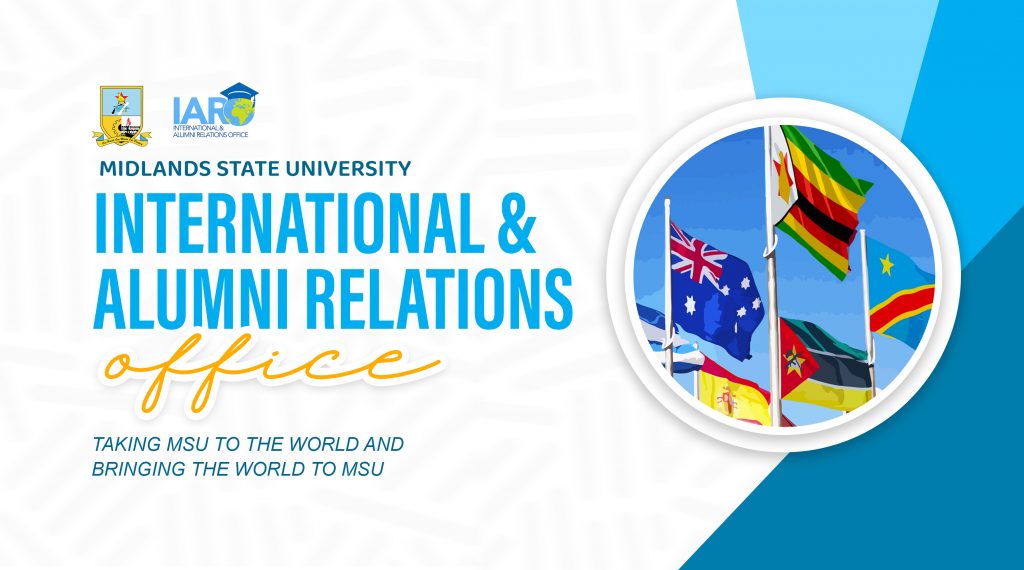 On behalf of the International and Alumni Relations team at Midlands State University, we are delighted to extend a hearty welcome to our diverse and vibrant global community. The International and Alumni Relations Office strives to bolster the University's international standing and prestige, foster internationalization and nurture longstanding connections with alumni.
Midlands State University takes pride in forging collaborations with universities and organisations around the world. Partnerships in Africa, North America, Asia and Europe have enabled the institution to organize successful international conferences and workshops. The number of international students and scholars at the University has also increased considerably. The University is firmly committed to delivering excellent support services that facilitate a smooth transition and cultural adaptation for international students, researchers and faculty.
Our alumni are an integral part of the Midlands State University community, and we are firmly committed to supporting them throughout their careers. We strive to provide opportunities that assist with career development and networking, in addition to organising events and activities that allow alumni to reconnect with each other and the University. Fundraising initiatives led by alumni also help advance the University's internationalisation goals through much needed financial support.
At MSU, we value diversity and promote an inclusive community that welcomes people of all backgrounds. We recognize that international students, researchers and alumni significantly contribute to the vibrancy of our campuses through their diverse perspectives, skills and experiences. Beyond facilitating international partnerships and enabling mobility opportunities, we also provide a wide range of services and resources to support international students and scholars and ensure their success both academically and personally. Our team is dedicated to helping every prospective and current international student at Midlands State University thrive and have an enriching University experience. We are committed to answering your questions, addressing your concerns promptly and resolving any issues that may arise.
The IARO continuously aims to commit, streamline and standardize the processes of MSU global outreach and expansion in order to achieve excellence globally. It constitutes a cornerstone of the University's vision. Midlands State University takes pride in its extensive network of partnerships around the world, which have resulted in tangible outcomes such as student and staff exchange programs, international research conferences and executive education initiatives. The University's international profile and reputation have grown considerably due to these global collaborations.
Objectives
Internationalisation: The IARO aims to promote internationalisation at MSU by attracting international students, and staff, fostering international collaborations, and expanding MSU's global outreach.
Student mobility: The IARO facilitates student exchange programs, study abroad programs, and international internships to provide MSU students with opportunities to gain international experience and exposure.
Alumni engagement: The IARO seeks to engage with MSU alumni, both locally and internationally
Vision
To be a leading hub for internationalisation and alumni engagement in the region and beyond.