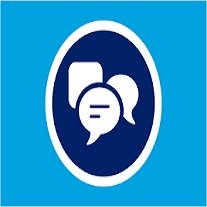 Midlands State University (MSU) held its 2022 Annual General Meeting (AGM) on the 9th of February at the Ministry Of Higher and Tertiary Education, Innovation, Science and Technology Development (MHTEISTD) offices in Harare and presentations were made on the University's achievements and contributions towards the national development agenda.
Addressing stakeholders at the meeting, MSU Vice Chancellor Professor Victor Ngonidzashe Muzvidziwa noted the University's perseverance in the challenging environment that was characterized by the COVID-19 pandemic which has seen the institution produce milestones, goods and services relevant to the knowledge economy and the country at large.
"Developments at Pittscottie Farm have seen the construction of bedroomed staff houses, a guesthouse, procurement of goats and cattle, construction of goat dip, dip tank for cattle, 200 hectares of land has been prepared for crop production and progress towards the provision of sustainable irrigation water has progressed through the drilling of boreholes.
"The University continues to invest in infrastructure to enable the continued deliverance of Education 5.0 and National Development Strategy (NDS 1) such as the MSU National Language Institute, MSU Innovation Hub, extension of MSU Clothing and Textiles enterprise, Chemical Manufacturing Plant, MSU Press, construction of Zvishavane campus clinic, construction of the Coal Tar Manufacturing Plant at Zvishavane Campus, construction of the MSU National Pathology Research and Diagnostic Centre which was officially opened on 15 July 2022, ongoing construction of Kwekwe Campus and the ongoing construction of the Radiology building extension meant to house the Magnetic Resonance Imaging (MRI)," said Professor Muzvidziwa.
Professor Muzvidziwa further said that the various initiatives will go a long way in creating an enabling environment for students.
Deputy Minister of Higher and Tertiary Education, Innovation, Science and Technology Development, Honourable Raymond Machingura expressed the Ministry's appreciation of the University's initiatives particularly the introduction of new degree programmes that are in line with Education 5.0.
Honourable Machingura further said that the Ministry will assist the University complete the construction of Kwekwe Campus, the full operationalization of MSU Industrial Park and industrialisation will become the dominant income stream of the University.
Was this post helpful?
Let us know if you liked the post. That's the only way we can improve.