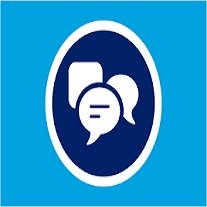 Professor Wiseman Magwa (PhD) : Executive Director
MOTTO
Language for national development.
MANDATE
Empowerment of languages to ensure that no one is left behind in socio-economic and scientific advancement of the nation.
VISION
To be a leading, one-stop, innovative, inclusive and technologically driven world class language research, consultancy and techno-scientific services centre dedicated to the development, modernisation and internationalisation of Zimbabwe for the empowerment of society and wealth creation.
MISSION
Pursuant to its vision, MSUNLI is committed to conducting language research and offering techno- scientific services to its diverse stakeholders, locally, regionally and internationally.
CORE VALUES
Hard work

Teamwork
Professionalism
Inclusivity
Ubuntu/Hunhu
STAFFING
Highly qualified native speakers of the different indigenous languages work at the Institute as language researchers. The language researchers cover a wide range of roles and responsibilities. These include functions and roles such as those of researchers, advisors, teaching assistants, technicians, counsellors, software developers and events managers among other duties.
LANGUAGES ON OFFER
Chewa

ChiBarwe

English

Kalanga

Koisan

Nambya

Ndau

Ndebele

Shangani

Shona

Sign Language

Sotho

Tonga

Tswana

Venda

Xhosa
KEY ACTIVITIES
Language Consultancy Services
Document proof reading and editing.

Translation services.

Interpreting services.

Transcription services.

Speech writing and report writing training services.

Braille services for schools, colleges and universities.

Sign language services for the nation.
Research and Publications
DPhil and MPhil Dissertation Supervision.

Hosting international language research conferences.

Language research.

Book reviews

Typesetting.
Promotion and Development of Indigenous Languages
Promoting the growth of indigenous literature by organising creative writing competitions for marginalized languages and support book publications in indigenous languages.

Developing orthographies for the previously marginalised indigenous languages of Zimbabwe.

Lexicography research in all officially recognised indigenous languages.

Intensive research in language, culture and literature.
Language Policy and Planning
Promoting and supporting the establishment of a National Language Board for Zimbabwe.

Promoting and supporting the establishment of Indigenous Languages Associations.

Spearheading the development of a national language policy and a language in education policy for Zimbabwe.
CONTACT US
Telephone: +263 54 231583
Fax: +263 54 260233/260311
Email: info@languageinstitute.msu.ac.zw
Mobile: +263 77 288 3047 / +263 71 680 0586