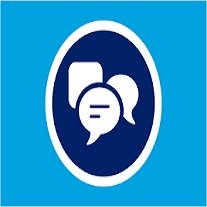 Midlands State University conducted an induction workshop to familiarize new lecturers with the University's core values on the 22nd of February 2023 at MSU Gweru Main Campus.
While giving the welcome remarks, Dr. W. Mutsa, Assistant Director Quality Assurance Professional Development, thanked everyone for attending the workshop and mentioned how the workshop is meant to acquaint the new lecturers with MSU culture as well as to enlighten them on the behavior and work ethics expected of them.
Acting Campus Director-Harare Campus, Dr. T. Mashingaidze outlined that the lecturers should be eager to research and publish academic articles with reputable journals, and contribute to the commercialisation drive ushered through the Education 5.0 philosophy.
Senior Research Fellow, Professor K. H. Wekwete, emphasized that lecturers' duties go beyond teaching.
"Lecturers are not only responsible for teaching, rather their central role is that of knowledge creation, dissemination and management and they create and package that knowledge even before they enter the classroom through their research," said Prof. Wekwete.
Dr. L. Chitanana underscored that while the advent of COVID-19 disrupted normal semesterised teaching and learning, the University implemented a blended learning approach to ensure continuity towards achieving Midlands State University's goals to produce globally competitive graduates.
"Going digital does not mean we slap our classroom content onto the Internet but it is about forging a social and cognitive presence online where we give students feedback and address their challenges online," said Dr. Chitanana.
Deputy Dean-Faculty of Education, Professor Chigidi, spotlighted how lecturers should work with diligence and integrity and maintain honesty in their research by refraining from plagiarism.
"Lecturers should aspire to be role models not only to their students but to their colleagues," said Prof. Chigidi.
Executive Director-Research and Innovation Division Professor L. Chikoko expressed her enthusiasm to work with new recruits and informed them that their mandate is to support all staff regardless of which faculty they are from.
"We work as a team as we assist you refine your innovations and you may even end up bidding for grants and consultancy.
"Innovation is not about super-science; it is not only about the complex.
"For instance, the brains behind the show Tsvakai which is airing on ZBC are not from a strictly scientific background but are from our innovative Faculty of Arts and Humanities," said Prof. Chikoko.
In the closing remarks, Mr. Mapuranga thanked the workshop participants for making the workshop a success.
Quality assurance and professional development matters are at the epicentre of Midlands State University's teaching and non-teaching activities.
Was this post helpful?
Let us know if you liked the post. That's the only way we can improve.