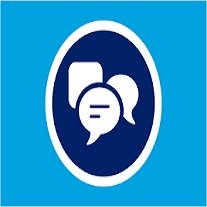 Chairperson : Dr Esther Chigidi (PhD)
Programmes offered within the department
Undergraduate Degree
Bsc Mathematics Honours Degree
Bsc Applied Statistics Honours Degree
Department of Mathematics
OBJECTIVES
After completion of the BSc (hon) in Mathematics degree programme students should be able to do the following:
To apply mathematical and economic concepts, principles and processes.
To pursue post- graduate studies.
To design and implement a computer programming task as well as a sound knowledge,of mathematics and of business studies across a broad spread of areas.
To teach secondary school mathematics with computer applications up to 'A' Level and
To conduct research at whatever level.
PROGRAMMES
B.Sc HONOURS IN MATHEMATICS
The department offers a B.Sc (Hons) in Mathematics Degree which consists of four levels. In Levels I and II all students follow a common mathematics curriculum. Level III is reserved for student Work-Related Learning in industry and commerce. In Level IV students study the core modules and have a wide variety of electives to choose from, which however will be governed by the availability of staff.
ADMISSION REQUIREMENTS
Normal Entry
To qualify for the programme, applicants must meet the general entry requirements, and in addition they should have passed "A" Level Mathematics and any other science or commercial subject or their recognised equivalence.
Special Entry
To qualify for the programme applicants must have a diploma in Mathematics or any other related field.
If you would like to apply for the programme Download Application Material
CAREER PROSPECTS
Applied Mathematics has immense applications in the fields of Science, Engineering, Industry and Commerce. After students graduate they are employable in the following areas:
Acturial Sciences; Financial Institutions: (banks, building societies, insurance companies and pension funds)
Meteorology (forecasting);
Manufacturing industry (production/operation management);
Industrial Research; Research and Project Management in NGOs, research stations, etc;
Mining Sector; Teaching and Lecturing and many other relevant areas of the economy.
CONTACT DETAILS
Department of Mathematics
Midlands State University
P.Bag 9055
Gweru
Zimbabwe
Tel +263 54 260409 / +263 54 260450/ +263 54 260667 ext 258