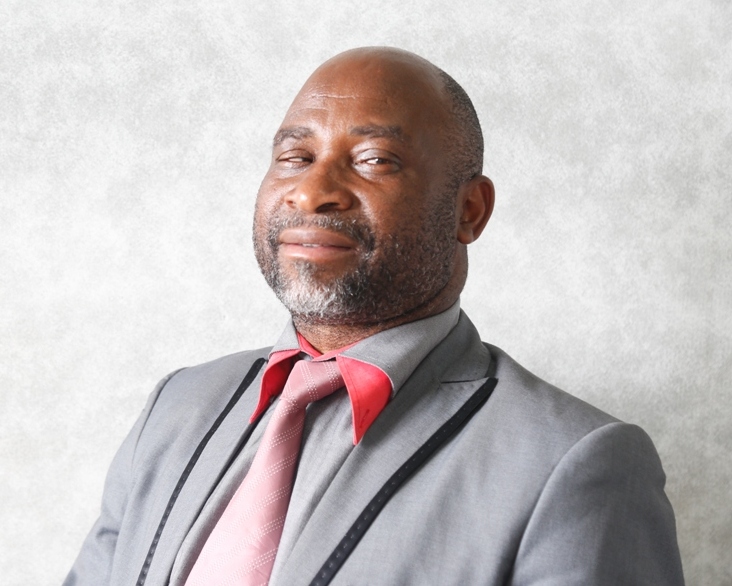 Qualifications:
DPhil Energy Studies specialising in Synthetic Aperture Radar Remote Sensing (UJ)
BSc (Honours) in Surveying – University of Zimbabwe
MSc Engineering (Geomatics) – University of Cape Town
Research Interests:
Geoinformation
Remote sensing
GIS.
Publications:
PhD: Polarimetric synthetic aperture radar (POLSAR) biomass estimation in African communal savanna woodlands. . URI: http://hdl.handle.net/10210/5958
Lake Rukwa Basin Integrated Project Environmental Information System database, Tanzania.
Peer-reviewed Publications
Paradzayi, C and A. Mhazo (2015), GWIMS: a FOSS-based water infrastructure management tool, PositionIT, February 2015 Edition
Paradzayi, C., H.J. Annegarn and C. Schmullius (2012), Above-ground woody biomass estimation in a communal African savanna woodland using microwave remote sensing based approach, Midlands State University Journal of Science, Agriculture and Technology
Paradzayi, C., and H.J. Annegarn (2012), Estimating potential woody biomass in communal savanna woodlands using Synthetic Aperture Radar (SAR), International Journal of Applied Geospatial Research, AfricaGIS 2009 Special Issue.
Omo‑Irabor, O. O., S. B. Olobaniyi, J. Akunna, V. Venus, J. M. Maina, and C. Paradzayi (2010), Mangrove vulnerability modelling in parts of western Niger Delta, Nigeria, using satellite images, GIS techniques and Spatial Multi‑Criteria Analysis (SMCA), Environmental Monitoring and Assessement, DOI 10.1007/s10661-010-1669-z.
Paradzayi, C., and H. J. Annegarn (2008), The role of GIS in fuelwood extraction management in rural southern Africa savanna woodlands, in GIScience for Urban and Regional Development in Asia and Africa. International Summer School in Vientiane/Lao PDR, 21 Sep. – 04 Oct. 2008, edited by C. Knie and C. Shahnawaz, pp. 77-82, Cologne.
Paradzayi, A. Chirigo, D. Goodwin and C. Matyukira (2008), A Proposed GPS Survey Method for Cadastral Surveying of A2 Model Farms in Zimbabwe, in Land Management Information Systems in the Knowledge Economy: Discussion and Guiding Principles for Africa, pp. 123 – 135, Addis Ababa.
Paradzayi, C., and H. Ruther (2002), Evolution of Environmental Information Systems in Africa, Joint ISPRS Commission VI Workshop on Developments and Technology Transfer in Geomatics for Environmental and Resource Management Proceedings, ISSN 1682-1750, pp. 73-77, Dar es Salaam, Tanzania
Conference publications:
Investigating the Conformity of the Zimbabwe Land Administration System to the Land Administration Domain Model Standard (ISO 19152) – FIG Congress 2014, Kuala Lumpur, Malaysia 16–21 June (2014), Co-authors: Robert Mapamula and TinasheMutariswa http://www.fig.net/pub/fig2014/papers/ts04c/TS04C_paradzayi_mapamula_et_al_7110_abs.pdf
Polarimetric analysis over African savanna woodlands using ALOS PALSAR – International Geosciences and Remote Sensing Society (IGARSS08) Conference, Cape Town, South Africa, July 2009, Co-authors: Harold Annegarn, Barend Erasmus and Christiane Schmullius (presented)
The SARvanna Project: SAR Mapping of vegetation structure in the African Savanna – International Geosciences and Remote Sensing Society (IGARSS08) Conference, Cape Town, South Africa, July 2009, Co-authors: Christiane Schmullius, Harold Annegarn, Izak Smit, Wolfgang Lück, Barend Erasmus, Renaud Mathieu, Melanie Vogel and Konrad Wessels (presented).
Spatial-temporal analysis of communal woodlands around Welverdiend, South Africa – African Association of Remote Sensing and Environment (AARSE) International conference, Accra, Ghana, October 2008 Co-authors: Harold Annegarn, Barend Erasmus and Ruwadzano Matsika (presented)
Field surveys for biomass assessment in African savanna woodlands – International Geosciences and Remote Sensing Society (IGARSS08) Conference, Boston, MA, USA, July 2008 Co-authors: Harold Annegarn, Barend Erasmus and Ruwadzano Matsika (presented)
Quantifying fuelwood biomass in savanna woodlands of southern Africa – Global Dialogue on Emerging Sciences and Technology Conference, Cape Town, March 2008 Co-author: Harold Annegarn (presented)
Trends in remote sensing techniques for biomass assessment in communal savanna woodlands – AfricaGIS2007 International Conference, Ouagadougou, Burkina Faso, September 2007 Co-authors: Harold Annegarn and Barend Erasmus (presented)
GIS and RS implications on LIS– UNECA CODI V Symposium, Addis Ababa, Ethiopia, 29 April – 4 May 2007 (presented)
Flood hazard assessment in the save Catchment area (A case study of Sangwe and Ndowoyo communal Areas): – AARSE 6th International Conference, Cairo, Egypt, November 2006 Co-author: Patience Mudombo (presented)
Land Tenure in Zimbabwe's Post Agrarian Reform: – FIG Working Week, Hong Kong, China, May 2007, (http://www.fig.net/pub/fig2007/papers/ts_3a/ts03a_03_paradzayi_1384.pdf)
Developing geospatial standards: Zimbabwe at the crossroads: – AFRICA GIS 2005 Conference, Tshwane (Pretoria), South Africa, 31 October – 4 November 2005 (presented)
Spatial data infrastructure as a vehicle for sustainable development in Zimbabwe: – FIG Working Week and GSDI-8, Cairo, Egypt, 16 – 21 April 2005 (http://www.fig.net/pub/cairo/papers/ts_49/ts49_02_paradzayi.pdf)
A spatial information system to monitor and evaluate the HIV/AIDS pandemic in Zimbabwe – 7th Science and Technology Symposium, Harare, Zimbabwe, 1 – 3 September 2004 Co-author: Cathyrine Chipara (presented)
The development and implementation of the Lake Rukwa Basin Integrated Project Environmental Information System (LRBIP-EIS) database, Tanzania: – FIG Working Week, Athens, Greece, 21 –27 May 2004 (http://www.fig.net/pub/athens/papers/ts28/TS28_6_Paradzayi_Ruther.pdf) Co-author: Prof Heinz Ruther (presented)
Suggest a correction
If you'd like to suggest a correction for this profile and you are the owner use the edit button button below. For corrections to another person's profile contact the Webmaster on the email webmaster@staff.msu.ac.zw or call ext 2132
Edit Profile