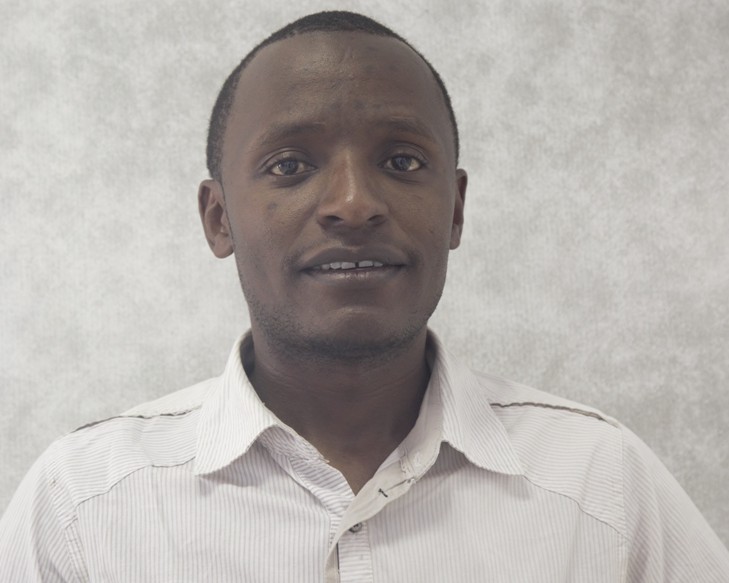 Qualifications
PhD Food Science (University of Pretoria, South Africa)
MSc Food Science and Nutrition (MSU, Zimbabwe)
BSc (Hons) Food Science and Nutrition (MSU, Zimbabwe)
Post Graduate Diploma in Tertiary Education (MSU, Zimbabwe)
Certificate in Food Safety, Quality Assurance Systems and Risk Analysis, (Ghent University, Belgium)
Certificate in Food Safety Certification Scheme – Auditing of FSSC 22000 (SABS, South Africa)
Certificate in Food Safety Certification Scheme – Implementation of FSSC 22000 (SABS, South Africa)
Certificate in Quality Management System – QMS 9001:2008 Internal Auditing (SAZ, Zimbabwe)
Research Interests
Food Safety, Risk Analysis, Quality and Food Safety Management Sysytems
Microbiology and Water, Sanitation & Hygiene (WaSH)
Food security, Food waste and New Food Product Development
Publications
Peer reviewed publications
Victor Ntuli, Thulani Sibanda, James A. Elegbeleye, Desmond T. Mugadza, Eyassu Seifu and Elna M. Buys., (2022). Dairy production: microbial safety of raw milk and processed milk products. In Michael E. Knowles, Lucia E. Anelich, Alan R. Boobis, Bert Popping, (Editors) Present Knowledge in Food Safety A Risk-Based Approach Through The Food Chain. Academic Press, Elsevier.
Milford, M., Mugadza, D.T., Manhokwe, S., Njini, M., Jombo, T.Z., (2022). Comparison of the changes in seed germination vigour with prolonged post harvest storage for Hordeum vulgare varieties, Hope and Sierra malting barley varieties in Zimbabwe. Journal of Food quality.
Chawanda, E.T., Manhokwe, S., Jombo, T.Z., Mugadza, D.T., Njini, M., Manjeru, P. (2022). Optimisation of Malting Parameters for Quionoa and Barley: Application of Response Surface Methodology. Journal of Food Quality. Article ID 5279177.
Mugadza D.T, Nduku S.I, Gweme E, Manhokwe S, Marume P, Mugari A, Magogo C, and Jombo T.Z. 2021. Drinking water quality and antibiotic resistance of coli and Salmonella spp. from different sources in Gweru urban, Zimbabwe. Environmental Monitoring and Assessment, 193, 546.
Hlupo, M.P, Jombo T.Z and Mugadza, D.T. (2021). The preservative potency of Tamarindus indica Linn and Moringa oleifera leaf extracts in yogurt. Midlands State University Journal of Science and Technology.
Mugadza, D.T, Owusu-Darko, R and Buys E.M. (2019). Source tracking Bacillus cereus in an extended shelf life milk processing plant using partial sequencing of rpoB and multilocus sequence typing. Journal of Dairy Sciences, 102(1), 1-5.
Mugadza, D.T. and Buys, E.M. 2017. Bacillus and Paenibacillus spp. associated with extended shelf life milk during processing and storage. International Journal of Dairy Technology, 70.
Mugadza, D.T. and E.M. Buys. 2017. Diversity of Bacillus cereus strains in extended shelf life milk. International Dairy Journal, 73, 144-150
Chimuti, S., Midzi, N., Njage, P.K. and Mugadza, D.T. 2016. Microbial species of safety concern in milk from informal processors in Harare, Zimbabwe. African Journal of Microbiology Research, 10(32), 1257-1262.
Popular publications
Mugadza, D.T. and Buys, E.M. 2014. Bacteria Diversity in ESL Milk. Dairy mail, September 2014, p 113
Mugadza, D.T and Buys, E.M. 2017. It's time to cereus. Dairy mail, August 2017, p 117
KEY WORKSHOPS PARTICIPATION
World Interlectual Property Organisation (WIPO) Patent drafting course. Harare, Zimbabwe, 2019.
Africa Science Leadership Programme. Pretoria, South Africa 2018-2019.
Bringing Fresh Perspectives at the International symposium on sustainable food systems for healthy diets and improved nutrition organised by Food and Agricultural Organisation (FAO). Rome Italy, 2016
Introduction to FDA-iRISK®: a Comparative Risk Assessment Tool Workshop: International Association for Food Protection (IAFP). Portland Oregon USA, 2015
Applied Biosystems Real time PCR: Life Technologies Johannesburg South Africa. 2013
CONFERENCE PRESENTATIONS
Mugadza D.T, Owusu-Darko R & Buys E.M (2019) 'Characterization and source tracking of B. cereus in an extended shelf life milk plant' paper presented at the 2nd Bioinformatics symposium, Harare Institute of Technology, Harare, 9-10 October 2019.
Mugadza D.T, Moyo M, Chimuti S & Mugadza R.N (2019) 'Edible insects – A view from the legal tower' paper presented at the 1st African Conference on Edible Insects, Monomotapa Crowne Plaza Harare, 14-16 August 2019.
Mugadza D.T. (2019) 'Potential of traditional foods in improving economic, nutrition and food security in Zimbabwe' paper presented at the Traditional African Food & Beverage Expo, Matobo, 4-6 April 2019.
Mugadza D.T. & Buys E.M. (2017) 'Diversity and source tracking of Bacillus cereus in an extended shelf life milk processing plant.' paper presented at the SAAFoST 22nd Biennial International Congress and Exhibition, Century City Conference Centre, Cape Town 3-6 September 2017
Mugadza D.T. & Buys E.M. (2017) 'Source tracking of Bacillus cereus in an extended shelf life (ESL) milk processing factory.' paper presented at the 48th Annual South African Society of Dairy Technology (SASDT) AGM and Symposium. Kievits Kroon, Pretoria, South Africa. 8-11 May 2017
Mugadza D.T & Buys E.M (2016) 'A Quantitative risk Assessment of Bacillus cereus in Extended Shelf Life Milk' paper presented at the 25th International ICFMH conference – FOOD MICRO 2016.Dublin Ireland, 19-22 July 2016
Mugadza D.T & Buys E.M (2016) 'Bacillus & Paenibacillus spp. Associated with Extended Shelf Life Milk' paper presented at the International Dairy Federation (IDF) World Dairy Summit, Vilnius, Lithuania, 20 – 24 September, 2015
Mugadza D.T & Buys E.M (2015). 'A Risk Assessment of Bacillus cereus Extended Shelf Life Milk' paper presented at the 21stSAAFoST International Congress and Exhibition Durban, South Africa. 7 – 9 September 2015
Mugadza D.T & Buys E.M (2015). 'Characterization of Bacillus cereus in Extended Shelf Life Milk' paper presented at the International Association for Food Protection Annual Meeting, Portland, Oregon. 25 – 28 July 2015
Mugadza D.T & Buys E.M (2015). 'Spoilage potential of Bacillus spp. &Paenibacillus spp. in Extended Shelf Life Milk' paper presented at the South African Society of Dairy Technology (SASDT) 48th Annual AGM & Symposium. Cape St Francis, South Africa 23-24 April 2015
Mugadza D.T & Buys E.M (2014) 'Spore formers and Non-Spore formers Associated with Extended Shelf Life Milk' a paper presented at the ASSAf Annual South African Young Scientists' Conference. Pretoria South Africa 14-16 October 2014
Mugadza D.T & Buys E.M (2014) 'Bacillus spp. &Paenibacillus spp. Associated with Extend Shelf Life (ESL) Milk' paper presented at the24th International ICFMH conference – FOOD MICRO 2014. Nantes France, 1-4 September 2014
Mugadza D.T & Buys E.M (2014). 'Spore formers and Non-spore formers in Extended Shelf Life Milk' paper presented at the South African Society of Dairy Technology(SASDT) 47th Annual AGM & Symposium. Cape town, South Africa 23-24 April 2014
Mugadza D.T & Buys E.M (2013). 'Characterisation of Bacillus spp. and Paenibacillusspp. In Extended Shelf Life Milk'paper presented at the South African Association for Food Science and Technology (SAAFoST) 20th Biennial International Congress. Pretoria, South Africa 7-9 October 2013.
Mugadza D.T, Manhokwe. S &Zvidzai C. (2013). 'Effectiveness of HACCP in the Dairy Industry in Zimbabwe,' paper presented at the SASDT 46th Annual general meeting and Symposium April 2013
AWARDS AND FELLOWSHIPS
2nd Bioinformatics symposium, Best researcher abstract presentation award, Harare Zimbabwe, 2019
South African Society for Dairy Technology (SASDT) 2017, Best post-graduate dairy research award. Pretoria, South Africa, 2018
Africa Science Leadership Programme Fellowship, South Africa, 2018
VLIR-UOS fellowship – Food Safety, Quality Assurance Systems and Risk Analysis, Ghent Belgium, 2016
International Association for Food Protection student travel scholarship – International Association for Food Protection Annual meeting 2015 Portland Oregon USA
ICFMH food microbiologist travel grant – Food Micro conference 2014 Nantes France
Best presenter SASDT Student Night Presentations. University of Pretoria, 2014
PROFESSIONAL BODIES & COMMITTEES MEMBERSHIP
South African Council for Natural Scientific Professions (SACNASP)
South African Society for Dairy Technology (SASDT)
Standards Association of Zimbabwe ISO Technical Committee for management systems for food safety (ISO TC 34/SC17)
Suggest a correction
If you'd like to suggest a correction for this profile and you are the owner use the edit button button below. For corrections to another person's profile contact the Webmaster on the email webmaster@staff.msu.ac.zw or call ext 2132
Edit Profile