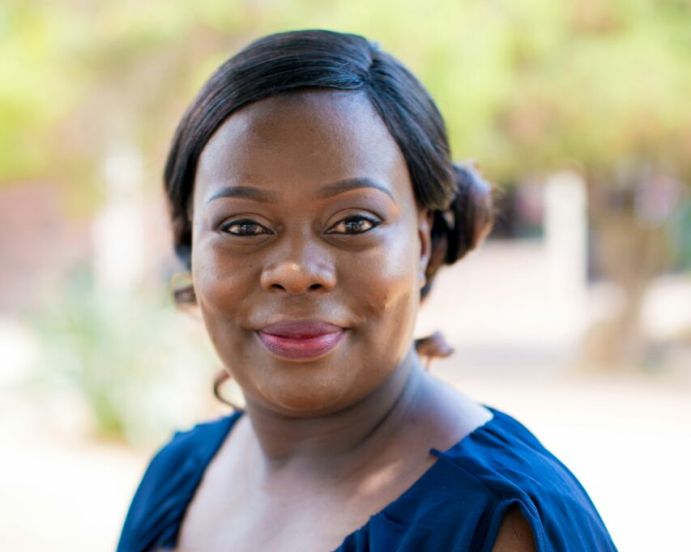 Qualifications
PhD Economics (NMMU, South Africa)
MSc in Economics (UZ, Zimbabwe)
BSc in Economics (UZ, Zimbabwe)
Post Graduate Diploma in Tertiary Education (MSU, Zimbabwe)
Research Interests
Financial Economics
Macroeconomics and Development Finance
Publications (Book)
Chikoko, L. and Mabonga, J (2012). Principles of Money and Banking, Published and Printed by Mambo Press, Gweru. ISBN: 978-0-86922-848-7
Journal Articles
Chikoko L. 2015). Antidote to Promoting a Savings Culture: Zimbabwe Post Dollarisation, International Journal of Economics, Commerce and Management, Vol 3, Issue 12
Chikoko L. (2014). Potential Sources of Zimbabwean Commercial Banks Illiquidity after Dollarisation, Journal of Contemporary Issues in Business Research Volume 3, No. 1, 2014 pp 41-51. ISSN: 2305-8277.
Sibanda M. and Chikoko, L (2014). An Evaluation of Banking Sector Regulatory Capital in a Multiple Currency Economy: A Case for Zimbabwe. Journal of Economics Volume 5 No.1 pp 67-75
Mbetu, K. C, Chikoko, L and Charumbira M, (2014), Post-Multiple Currency Strategy: Which Way Zimbabwe? OSSREA Bulletin Volume XI No. 1, pp 15-27
Chikoko L (2013). Zimbabwean Commercial Banks Liquidity Risk Determinants Journal of Applied Finance and Banking Volume 3, No.6,pp 97-114, Scienpress Ltd, 2013.
Chikoko L and Kwenda F (2013). Surviving the Challenges of Micro Lending in a Hyperinflationary Environment: Zimbabwean Case, Entrepreneurship and Innovation Management Journal Volume 1, No. 1, pp115-122, 2013 ISSN: 2310-0079 2013 Academy of Business and Scientific Research.
Nakunyada, W and Chikoko, L (2013). The Competitiveness of Zimbabwe's Exports to South Africa During the Recovery Period 2009-2011. Journal of Economic and Financial Sciences [Journal of the University of Johannesburg] Volume 6 Issue No 3, 2013. ISSN: 1995-7076.
Chikoko L, Ngundu, T and Kupeta, K (2013). Revision of Consumer Price Index Basket in Zimbabwe OSSREA Bulletin Volume X No.3, pp 20-42.
Chikoko L and LeRoux P and Dzingirai C (2013). Microeconometric Analysis of the Determinants of Savings Bahaviour in Zimbabwe: 2009-2012. International Journal of Business and Management Vol 8 (10). ISSN: 1833-3850
Chikoko L and LeRoux P (2013). Impact of Minimum Capital Requirements on the Zimbabwean Banking Sector. International Journal of Finance and Accounting 2013, 2(3): pp 131-137 DOI: 10.5923/j.ijfa.20130203.01
Chikoko L, and Muparuri W (2013). Zimbabwe Stock Exchange and Efficiency in the Multiple Currency Exchange Rate Regime. Journal of Business and Economic Management 1(3): 041-047, March 2013 ISSN: 2315-7755. http://www.academiapublishing.org/jbem
Charumbira M, Chikoko L and Mafumbate J (2013) Elasticity of Motor-Vehicle Imports with Respect to Variations in Customs Duty in Zimbabwe. The Dyke [Journal of the Midlands State University
Nakunyada, W and Chikoko, L (2012). The Intertemporal Approach to the Sustainability of Zimbabwe's Current Account Deficit. Journal of Emerging Trends in Economics and Management Sciences (JETEMS) December 2012
Chikoko, L, Mutambanadzo, N and Vhimisai, T. (2012). Insights on Non-Performing Loans: Evidence From Zimbabwean Commercial Banks In A Dollarised Environment (2009-2012). Journal of Emerging Trends in Economics and Management Sciences (JETEMS) Volume 3(6) December 2012 pp 882-886
Chikoko, L and LeRoux P. (2012). Zimbabwe Commercial Bank Liquidity Management in the Hyperinflationary Environment. African Journal of Business Management, Vol 6(48) November 2012 pp 11787-11796
Chikoko, L and Mangwendeza, P. (2012). Financial Inclusion by Zimbabwean Commercial Banks in a Liquidity Constrained Environment. Journal of Economics and International Finance Volume 4 (10), October 2012 pp 252-259
Chikoko, L and Mupunga N, (2012). A Cointegration Approach to Analysis of Domestic Debt Sustainability in Zimbabwe. African Integration Review Volume 5 (2)
Chikoko, L and Samu A, (2012). Zimbabwe Industrial Equity Index Determinants in the Multiple Currency Regime of 2009. The Dyke [Journal of the Midlands State University] Volume 6 (3) of 2012 pp 1-15
Chikoko L. (2008) Are Derivates Better Dead or Alive in Zimbabwe? The Dyke [Journal of the Midlands State University] Volume 3 No.1 2008
Suggest a correction
If you'd like to suggest a correction for this profile and you are the owner use the edit button button below. For corrections to another person's profile contact the Webmaster on the email webmaster@staff.msu.ac.zw or call ext 2132
Edit Profile