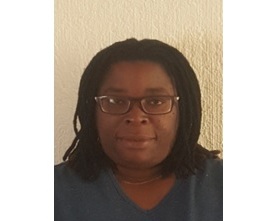 Qualifications
Doctor of Philosophy (UZ)
LLM Women's Law (UZ)
LLB (Hons) (UZ)
Research Interests
Developing theoretical and methodological approaches to the analysis of the legal aspects of women's participation in commercial activities in Africa.
Publications
Katsande, R.K. et al. (2011). Awakening Potential: A Feminist Pedagogical Approach to Teaching and Research. In Tsanga, A.S & Stewart, J.E. (Eds.) Women and Law, Innovative approaches to teaching, research and Analysis. United Kingdom: Weaver Press
Stewart, J and Katsande, R.K (2012) Anne Stewart: Gender, Law and Justice in a Global Market. Journal of law and Society Vol 39 No 4 pp639 – 649
Hellum, A. and Katsande R.K (2015) Gender, human rights and legal pluralities in Southern Africa: A matter of context and power, in Brems, E. and Corradi, G. Human rights and Legal pluralism, Hart Publishing (CORE)
Mandipa, E. and Katsande, R.K. (2016).The impact of cultural practices and beliefs on the rights of women: A study of women with disabilities in Buhera District, Zimbabwe. International Journal on Minority group rights, issue 4
Research in Progress
Safe and Inclusive Cities Research to Reduce Urban Violence, Poverty and Inequalities – Research commissioned by IDRC 2013- 2016
Commissioned Research
Situational Analysis on the Right to Food – Research commissioned by The Southern African Legal Assistance Network (SALAN) 2008
An Investigation of Incidences and Level of Xenophobia in Southern Africa. – Research commissioned by The Southern African Legal Assistance Network (SALAN) 2009
Indigenization and Economic empowerment in Zimbabwe from a Legal Perspective: A Critical Review- Research commissioned by the Business Council of Zimbabwe (BCZ) 2011
Danida Business Partnership Programme Zimbabwe Legal Aspects – Research commissioned by the Danish Embassy 2013
Community engagement activities
-Special Interests Groups in Zimbabwe organised by the Zimbabwe Human Rights Commission: 25 September 2015, Cresta Oasis Hotel, Harare.
-Workshop participation on Empowerment of the Disability Movement in Zimbabwe: 19 June 2015, Orange Grove Hotel, Chinhoyi.
Suggest a correction
If you'd like to suggest a correction for this profile and you are the owner use the edit button button below. For corrections to another person's profile contact the Webmaster on the email webmaster@staff.msu.ac.zw or call ext 2132
Edit Profile