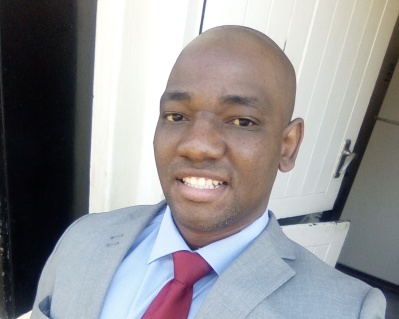 Qualifications
Master of Arts in Development Studies Degree (Midlands State University 2010 – 2011)
Bachelor of Arts (Honours) in History and Development Studies (March 2004-December 2007)
Research Interests:
The teaching of Disaster Management,
International Law,
Gender and Development and Children and Development modules
Publications
"Anti – Neoliberalism in the Era of Globalisation: A Theoretical Analysis of the State Response to the Origins of Poverty in Zimbabwe in the 21st century", published in the IOSR Journal, Vol. 11, June 2013
"Assessing the African Charter on the Rights and Welfare of the Child as A blue for the Attainment of Children's Rights in Africa," published in the IOSR Journal, Vol. 11, 2013
"Accounting for the Rise of Conservation Agriculture in Contemporary Rural Zimbabwe ," published in the IJSST, Vol.6, 2013
"The Socio-Economic Impact of the Discovery of Diamonds in Chiadzwa Ward 30 in Zimbabwe (2006-2009)," published in the IHSST, 2013
An Analysis of the Effects of Civil War and Prospects for Development in Mozambique: The Case of Frelimo-Renamo in Chokwe District published in IJHSSI Journal Volume 2 Issue 6 ,June. 2013.
"Agrarian Reforms for Sustainable Food Security and Development: Lessons for Developing Countries from the Fast Track Land Reform in Zimbabwe," published in the IJHSSI Journal Volume 2 Issue 6 ,June. 2013.
"Book Review: Daniel Mains. 2012. Hope is Cut: Youth, Unemployment, and the Future in Urban Ethiopia. Pennsylvania: Temple University Press." Submitted to the African Studies Quarterly published April 2014.
Book Review: Africa must be modern: A manifesto, by OlufemiTaiwo. Indiana, IN: Indiana UniversityPress,2014.xxiii+224pp.$14.99(paperback).ISBN9780253012753 published in African Affairs Advance Access published February 24, 2015
A Call to Establish a Child Centred Disaster Management Framework in Zimbabwe." Submitted to the Jamba Journal of Disaster Risk, published in June 2015 Book Review; Kristen J. Fisher. 2013.
Transitional Justice for Child Soldiers; Accountability and Social Reconstruction in Post—Conflict Contexts. New York: Palgrave Macmillan. 240 pp. Submitted to the African Studies Quarterly and published in September 2015 Pending Publications "Placing the New Constitution of Zimbabwe Under a Gender Lens." Submitted to The Dyke Community Service Off Campus Warden for Windsor Park area as well as Open Day Committee Faculty Representative.
Suggest a correction
If you'd like to suggest a correction for this profile and you are the owner use the edit button button below. For corrections to another person's profile contact the Webmaster on the email webmaster@staff.msu.ac.zw or call ext 2132
Edit Profile