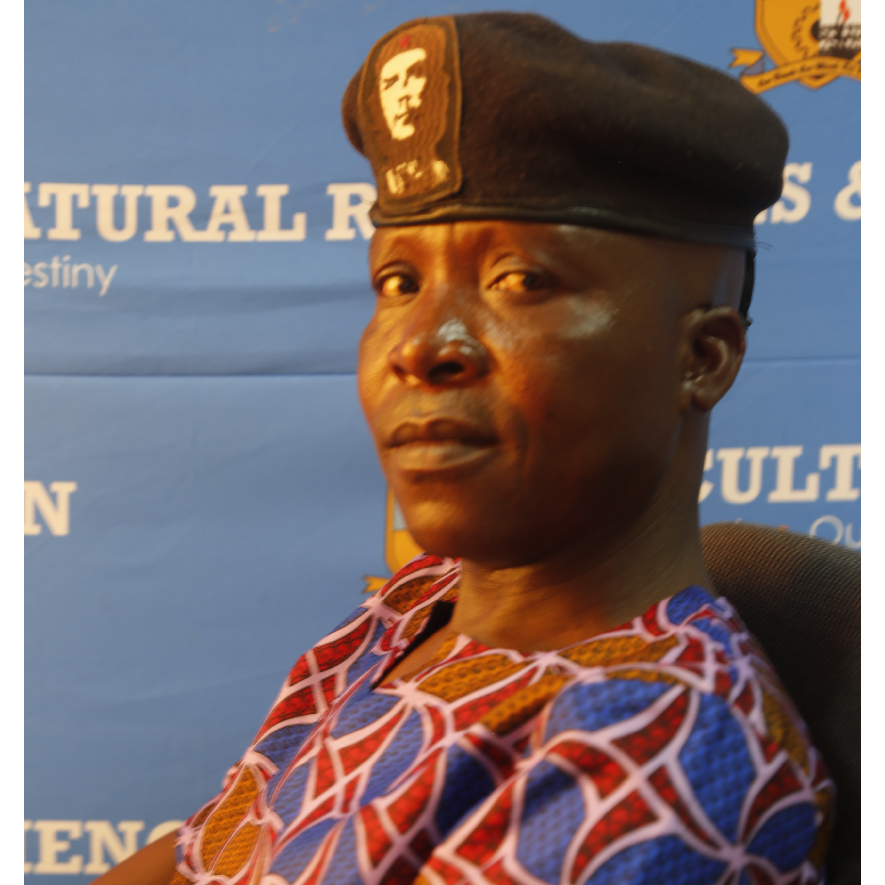 Qualifications:
Registered PHd Student: Maseno University, Kenya

Thesis Title: An evaluation of the Zimbabwe National Gender Policy, 2004-2018 with particular reference to Thematic Area 3' Gender, Politics and Decision-making.

Master of Education Degree in Socioligy of Education9 UZ. 1998).

Dissertation Title: An investigation into factors affecting the academic performance of rural day secondary school students in Mhondoro Ngezi, Kadoma District, 1990-1998.

Bachelor of Education Degree in History and Sociology of Education (UZ , 1995).

Certificate in Education ( UZ, 1991).
Research Interests:
Gender
Education
Politics and History
Publications:
Mugodzwa,T,T. (2007)The incongruities between the school background and home background, in Zimbabwe Social Research Series.

Mugodzwa,T,T. (2011) The prevalence of corporal punishment; perceptions from heads, teachers, and students in Gweru Urban secondary schools, in The Dyke, A Journal of the MSU.
Maruzani, N.; Matope, N.; Mugodzwa, T. & Mabika, H. H. (2018) The Third Chimurenga in Zimbabwe: Articulating the Achievements Attained and Challenges Faced by Female Beneficiaries of A1 Farms in Selected Districts of Midlands Province in Zimbabwe. The Journal of Pan African Studies. Volume 12 (3) October 2018
Mugodzwa, , T,T. Matope, N, and Maruzani, N. (2013). Motivations for Promiscuous Behaviour Among some Female Students in Institution of Higher Learning in Zimbabwe. The Dyke Number 7 Volume 3 July 2013 pages 158-171
Maruzani, N.; Mandipa, E. Matope, N.; Mugodzwa, T, T. &; Chinyoka, T.(2014). Gender, Disability and Empowerment in Institutions of HigherLearning in Zimbabwe. IOSR Journal of Humanities and Social Science (IOSR-JHSS) Volume 19 Issue 8,Ver IV (August 2014 ) pp 01-17
Book chapters
Chapter one: Mugodzwa, T,T. AND Chauraya, E. (2015). Understanding gender.

Chapter Four; Matope, N. and Mugodzwa, T,T. (2015) Gender analysis.
Chapter Five: Mugodzwa, T,T. Gender Issues.
Chapter Six: Mugodzwa,T,T. and Matope, N.(2015) Gender Issues in Education.
Conference Papers
Mugodzwa, T,T.(2009) The current political impasse and the education system in Zimbabwe. Social Science Serminar, Midlands State University.

Chigora, P., Mugodzwa,T,T., AND Guzura, T. (2013) ZANU (PF) in the Twenty-First Century.
Suggest a correction
If you'd like to suggest a correction for this profile and you are the owner use the edit button button below. For corrections to another person's profile contact the Webmaster on the email webmaster@staff.msu.ac.zw or call ext 2132
Edit Profile