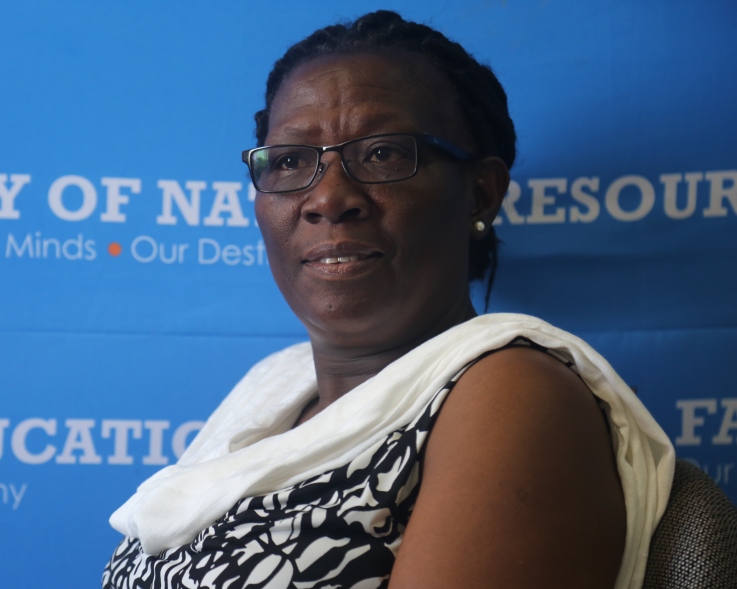 Qualifications:
Academic:
Diploma in Psychiatric Nursing (Lincoln U.K)
Dip. Food Technology (distinction) (London)
Executive Development Program (EDP) (UZ)
BS Food Science and Nutrition (Hunter College City University of New York)
MPH (Nutrition) (Hunter College City University of New York)
Professional:
Memberships:
American Academy of Nutrition (AND)
Dietitians Association Zimbabwe (DAZ)
American Society of Nutrition Education (SNEB)
Research Interests:
Nutrition education /BCC ;
Nutrition education as part of nutrition policy implementation;
Zimbabwe Food and Nutrition Security Policy interpretation and implementation;
Analysis and improving dietary practices in pregnant women;
Areas of interest:
Maternal, infant and child nutrition, particularly complementary feeding and locally available foods. Particular interest in chronic disease prevention, management and health promotion. Interest in effective nutrition education individual/group empowerment to promote healthy food choices to prevent nutrition-related disease development, to promote health and wellness.
Program design, implementation and evaluation; Needs analysis/baseline studies/pilot studies; Nutrition assessment, Counseling/education.
Food processing; quality control; food production management.
Academic Interests :
Teaching:
Food/nutrition policy analysis;
Connecting the teaching of nutrition with real life nutrition practice;
Participated in FAO pilot project – teaching of nutrition education at undergraduate level;
Public Health teaching and practice;
Clinical nutrition and dietetics;
Research work in complementary feeding and locally available foods;
Chronic disease management;
Nutrition education teaching and practice
Community:
Behavior change communications; nutrition awareness
Current Research: Food and Nutrition security policy analysis; implementation challenges and conceptualizing a programmatic framework.
Publications:
Wekwete B., Knavder K.P. Effects Of Avocado Fruit Puree And Oatrim As Fat Replacers On The Physical, Textural And Sensory Properties Of Oatmeal Cookies. Journal Of Food Quality 31 (2008) 131–141
Nutrition Practice in Zimbabwe: A policy and programmatic framework. (Working Paper- in progress).
Nutrient bioavailability: The challenges of incorporating 'traditional' foods into mainstream diets in Zimbabwe" (Working paper – in progress).
Suggest a correction
If you'd like to suggest a correction for this profile and you are the owner use the edit button button below. For corrections to another person's profile contact the Webmaster on the email webmaster@staff.msu.ac.zw or call ext 2132
Edit Profile