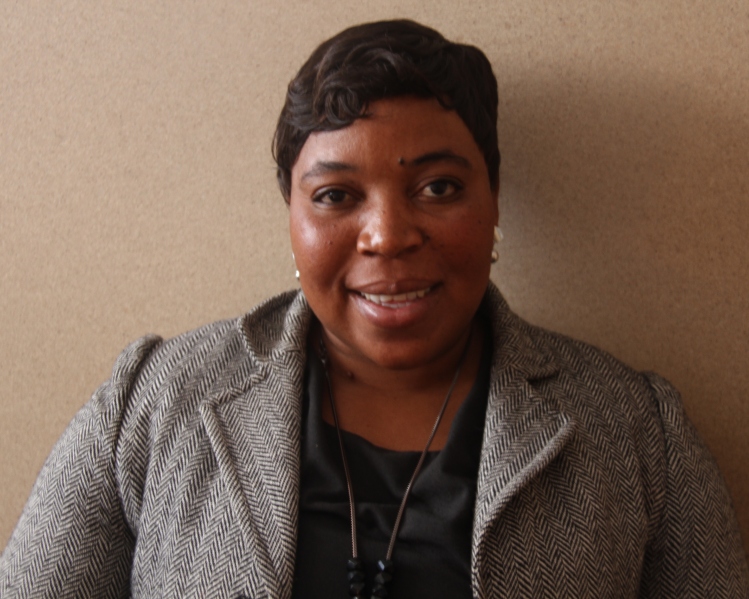 Qualifications
PhD in Peace and Historical Studies

MA in African History

Grade Certificate in Education

B.A Hons in Economic History
Research interests
Reconciliation

Conflict Resolution

Women and Liberation

War History

Women in Mediation and Negotiations

Conflict & Peacebuilding

Elections Analyst and Electoral Violence
Publications and Research
Books
A History of Political Parties in Zimbabwe 1980-2000,Lambert Academic Publishing,Saarbrucken,2012.Book co-authored by D.Munemo, P.Chigora and D.Goredema, 2012.

The Role of Property Rights and Tenure in Climate Variability and Change: A Zimbabwean Experience 1980-2016, Friedrich Naumann Foundation, 2017.
Book Chapters
D.Goredema,

The Dilemma of the Zimbabwe Electoral Commission in the July 31 2018 Elections,

African Institute for Culture, Peace , Dialogue and Tolerance Studies, 2019, pp295-306

D.Goredema, Dimensions of War-Time Conflicts and Local Conciliatory Systems in Bikita District 1976-1980, in Prospects of Healing and Reconciliation in Zimbabwe, N.M Bhebe(ed), Gweru, Midlands State University Press, 2016.
D.Goredema,Prevalence of Power-Sharing Agreements: Lessons from Zimbabwe" in Themes in Contemporary History of Zimbabwe Emerging Perspectives in Afrikology, V,Z Nyawo-Shava (ed),Gweru, Mambo Press,2013.
P.Chigora, D.Goredema and T.Chibanda,"Limits to Seeking Power Through Democratic Means: A Case of the Movement for Democratic Change (MDC) in the 21

st

Century in Selected Development Issues in Zimbabwe, D.Munemo, and J.Matunhu (eds), Gweru, Book love Publishers, 2014, p.g 1-15. .
Articles in Journals
Goredema, The Relevance of Inclusivity in Mediation and Negotiation Processes, Journal of Global Peace and Conflict, vol 3, no.1, 2019.

D.Goredema, The limitations of seeking reconciliation through amnesia: Lessons from Zimbabwe,

Dande Journal of Social Sciences and Communication, vol.3, no.1, 2019.

Goredema, In all Fairness can Truth Lead to the Reconciliation of a Divided Zimbabwe,Accepted in the The African Journal of African History and Culture,2 October, 2019.
Goredema, Youth: The Missing Link in Zimbabwe`s Peacebuilding Agenda, Journal of Security Studies vol.2.2018
D.Goredema, The Pitfalls of seeking Reconciliation through Amnesia: A Case Study of Zimbabwe 1980-2010,

Dande Journal of Social Sciences and Communication, vol.3No.1, 2019.

Goredema, "The Role of Culture in Reconciliation and Peace building,"Dande Journal of Social Sciences and Communication, Special Edition on Culture and Heritage, Vol.2, No.1, 2017
D.Goredema and Tarugaria.G, Healing and Reconciliation Brewed in a African Pot;Rethinking the Efficacy of Indigenous Conflict Management and Healing Approaches in South-Eastern Zimbabwe,

Journal of Southern Peace Review, vol.4, no.1, pp27-46.

Goredema and Nyawo.V.Z, Where State Order Created Conflict and Lawlessness: An Analysis of the Impact of the Native Land Husbandry Act and Policy of Community Development in Bikita District 1951-1965, Repositioning the Humanities, Journal of Contemporary Research, Vol.1, No.1, 2015.
D.Goredema and Chigora .P, Political Campaigning and Harmonized Elections in 2013: Examining the Strategies,

OSSERIA Bulletin, Vol.xi, No.1, pp30-40.

Goredema, Chigora .P and Bhebe.Q, Reconciliation in Zimbabwe: Where,When and How?, Journal of Global Peace and Conflict, Vol.2, No.1, pp207-223, 2014.
Chigora, p, D. Goredema and Mudeka , I, Underperformance of Students at Institutions of Higher Learning in Zimbabwe in the 21st century: Possible Explanations

, OSSREA Bulletin, Vol.xi, No.3, pp12-27, 2014..

Mudeka.I, Goredema.D and Mukuhlani T, Socio-Political Repair and National Healing in Zimbabwe in the Context of a Failed Demobilization and a Perpetual War Mentality

, Southern Peace Review Journal, Vol.3, 1, pp13-31, 2014.

D.Goredema, Nyawo.V.Z and Chigora, P.Land Reform, Climate Change and Sustainable Development in Zimbabwe, Pakistan Journal of Social Sciences, Vol.8, no.3, pp146-151, 2011.
.V.Nyawo, D.Goredema and M.D King"The Socio-economic Impact of the Chiadzwa Diamond Mining in the Marange Are", The Dyke, A Journal of the Midlands State University, vol6,no.2, 2012.
P.Chigora and D.Goredema, 'Zimbabwe-Russia Relations in the 21

st

Century," Alternatives, Turkish Journal of International Relations, 2011.

P.Chigora and D.Goredema,"Zimbabwe-Iran Relations in the 21

st

Century", Journal of Sustainable Development in Africa, vol13, no.4.2011.

D.Goredema and P.Chigora, "Real Political Empowerment or Political Gimmick?An Experience of Women with Guns Under ZANU PF During the Liberation Struggle 1972-1980, African Journal of History and Culture, vol.3 (2), 2011.
D.Goredema, Book Review, "Defying the Winds of Change" by B.Masunungure ,in, Zimbabwe, Political Review, vol 1 no.1 September 2010.
D.Goredema and P.Chigora, "Factors Affecting Voting Behaviour and Voting Patterns in Zimbabwe`s 2008 Elections", Journal of African Policy Studies, vol15, no.2, 2009.
Goredema and P.Chigora "Fake Heroines and the Falsification of History in Zimbabwe 1980-2009
Community Engagement
International Elections Observer African Union.

Researcher.

Accredited Member of Femwise Africa-Women in Mediation and Negotiation

A member of Community Voices for Peace Pluralism Africa and Team Zimbabwe Co-ordinator
Suggest a correction
If you'd like to suggest a correction for this profile and you are the owner use the edit button button below. For corrections to another person's profile contact the Webmaster on the email webmaster@staff.msu.ac.zw or call ext 2132
Edit Profile