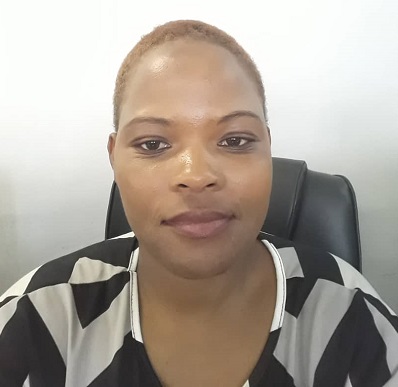 Qualifications:
MSc International Relations, (UZ)
BSc Honours in Politics and Administration, (UZ)
Certificate in Research Methods, Centre for Population Studies, (UZ)
Post Graduate Diploma in Teaching in Education, (MSU)
Certificate in Teaching and Learning, (UZ)
Research Interests:
Elections
Democratisation and Constitutionalism
Political Parties
Gender and Human Rights
Political Ideologies and Conflict
Political Theory
Community Engagement:
Departmental Student Counsellor
Acting Chairperson Department of Politics and Public Management Dec 2012- January 2013.
Coordinated Public Lecture titled, "Beyond Guns and Bullets- Celebrating Namibia's independence through Knowledge Sharing, Trade", Guest, Namibian Ambassador
Work Related Learning Coordinator
Publications:
Soldiers for Peace in Southern Africa; Myth or Reality: Humberside Journal of Social Sciences; Vol 1(No 1) 2013.
An Evaluation of Mediation and Conciliation in Zimbabwe: African Journal of Social Sciences; Vol 3(No 2) 2013.
The place of Abortion in International Law: International Organisation of Scientific Research: Vol 13(No 2) 2013.
Security Sector Governance, Reform and Sustainable Peace in Zimbabwe: Journal of Public Administration and Governance: Vol 3(2)2013.
Works In Progress:
Ideology and Conflict in a Global Age.
Constitutionalism and Change in Zimbabwe
Factionalism and Succession Politics in Zimbabwe
Suggest a correction
If you'd like to suggest a correction for this profile and you are the owner use the edit button button below. For corrections to another person's profile contact the Webmaster on the email webmaster@staff.msu.ac.zw or call ext 2132
Edit Profile