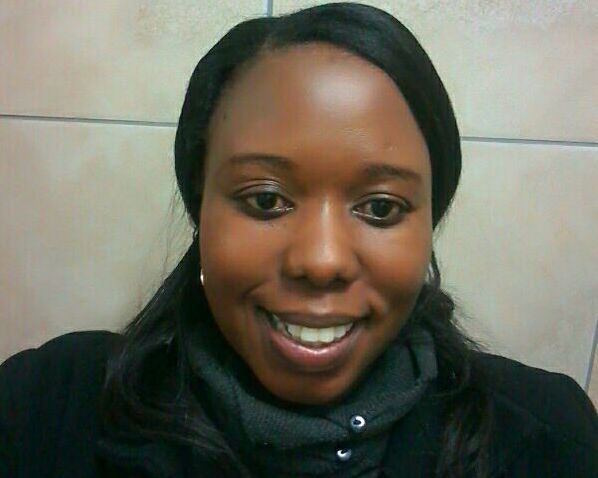 Qualifications:
PhD Agronomy student, University of Pretoria, 2013- to date
Soil and Environmental Management, University of Zimbabwe, 2011
Agriculture and Natural Resources Management (Honours in Horticulture), Africa University, 2005
Research Interests
Plant nutrition,
Soil fertility,
Plant propagation
Publications:
Wendy Mutsa Chiota

, Prince Mabhiza, Paul Chaibva and Tsvakai Gama. 2015. Evaluating the effects of non-soil media on emergence and growth of potato (

Solanum tuberosum

L.) International Journal of Biosciences | IJB |. ISSN: 2220-6655 (Print), 2222-5234 (Online) http://www.innspub.net Vol. 7, No. 3, p. 24-30, 2015

Tsvakai Gama, Alice Tafadzwa Jazi, Marjory Takawira and

Wendy Mutsa Chiota.

2015. Influence of indigenous ripening methods on quality and shelf life of bananas. MSUJSAT (accepted)

Clyde Shereni,

Wendy Mutsa Chiota

and Tsvakai Mushayabasa. 2015. Evaluation of Coal Rubble and Pine Bark Media Mixture on Germination and Growth of Tomato (

Solanum lycopersicon

L.) Seedlings.

International Journal of Current Research in Biosciences and Plant Biology

ISSN: 2349-8080 Volume 2 Number 8 (August-2015)

Charles Saruchera, Tsvakai Mushayabasa, James Chitamba and

Wendy Mutsa Chiota.

2015. Effects of Hydration Time on Quality of Pretty Woman Roses.

Int. J. Curr. Res. Biosci. Plant Biol.

2015, 2(7): 129-134

E. Svotwa, T. Chitambo,

W.M. Chiota

and M. Shamudzarira.

2014.

Optimizing grass mulch application rate in flue cured tobacco float seedlings for the control of salt injury and improvement of seedling quality.

Sci. Agric

,; 4(1) 43–49

J. Chitamba, F. Dube, W.M. Chiota and M. Handiseni, 2012. Evaluation of substrate productivity and market quality of oyster mushroom (Pleurotus ostreatus) grown on different substrates. International Journal of Agricultural Research, 7: 100-106.
Suggest a correction
If you'd like to suggest a correction for this profile and you are the owner use the edit button button below. For corrections to another person's profile contact the Webmaster on the email webmaster@staff.msu.ac.zw or call ext 2132
Edit Profile