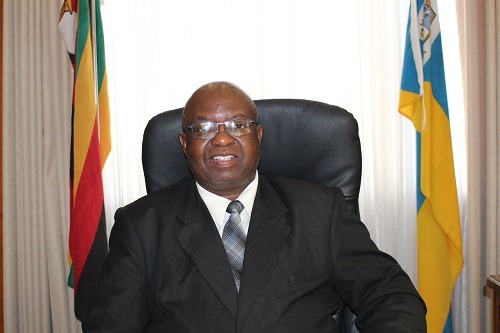 Professor Victor Ngonidzashe Muzvidziwa has worked in University and Tertiary Education since 1983. He was appointed to the full Professor grade in 2004. Prof Muzvidziwa is a holder of the following qualifications.
PhD Anthropology (University of Waikato New Zealand) 1997
MSc in Sociology and Social Anthropology (UZ) 1987
BSc Honours Degree in Sociology (UZ) 1982.
Professor Muzvidziwa is an extensively published scholar who commands tremendous respect in the academia. He has authored many books, monographs, refereed journal articles, book chapters, conference papers and consultancy reports. He has published locally, regionally and internationally. Prof Muzvidziwa is an editorial Board member of several refereed journals such as the Journal of Social Development in Africa and Lwati Journal of Research. He has worked with reputable international organisations such as WHO, UNICEF and USAID.
His areas of interest encompass livelihoods studies, gender, migration, housing and leadership studies. Prof Muzvidziwa possesses extensive administrative experience in university education. He is a former Pro-Vice-Chancellor of the University of Zimbabwe (UZ), Dean of the Faculty of Social Studies (UZ) and also Dean of the Faculty of Social Science of the University of Swaziland (UNISWA), an Academic Leader for Research and Post Graduate Studies School of Social Sciences, University of KwaZulu-Natal (UKZN), Senior Proctor (UZ), Warden, a two term Chairman of the Sociology Department UZ, and has served in various committees of Senate and Council at UZ, UNISWA and UKZN. He first joined UZ as a Teaching Assistant and rose through the academic ranks to become full Professor. Professor Muzvidziwa is a member of several professional and academic associations such as Anthropology Southern Africa, Pan African Anthropological Association and the International Union of Anthropological and Ethnological Sciences. He is an active member of the Zimbabwe Human Factor Chapter. He is the Board of Trustees Chairman for the proposed Southern Africa Methodist University and a Board Member for the Action Institute for Environment, Health and Development Communication.
Suggest a correction
If you'd like to suggest a correction for this profile and you are the owner use the edit button button below. For corrections to another person's profile contact the Webmaster on the email webmaster@staff.msu.ac.zw or call ext 2132
Edit Profile