Speaking at the Regional Universities Forum (RUFORUM) Annual General Meetin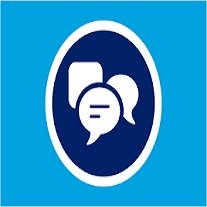 g on the 14th of December 2022 held in Harare, Midlands State University-Vice Chancellor, Professor Victor Ngonidzashe Muzvidziwa iterated that universities should be at the forefront of Africa's development agenda enunciated through the African Union Agenda 2063 by contributing to human capital development and innovation including, crop improvement and sustainable crop protection.
Themed, "Increasing Collaboration between Universities involved in Post-Graduate Training of Crop Breeders and Stakeholders in the Food and Nutrition Security Value Chain in Zimbabwe," Professor V. N. Muzvidziwa's talk was organized by the
Zimbabwe Plant Breeders Association
.
Professor Muzvidziwa bemoaned the low yield attained by Zimbabwean farmers in comparison to yields attained elsewhere in Africa.
"Climate-smart agriculture can eradicate food insecurity in the country.
"Let us drive our economies towards self-sufficiency using the resources we already have.
"Increased food production through use of advanced genetics will reduce the vulnerability of households to climate change and other shocks," said Professor Muzvidziwa.
Resonating with Professor Dr. A. Murwira, the Minister of Higher and Tertiary Education, Innovation, Science and Technology Development's Scientific Conference official opening speech; Professor Muzvidziwa used the African Fingers Theory to emphasize the importance of unity and teamwork across Africa's robust network of agricultural research scientists for the reduction of food-related imports in the continent.
"Improved production will result in reduction on import budget to save scarce foreign currency and create more job opportunities.
"With the understanding that there is no substitute for science, technologies and innovations which can address the problem of food and nutrition security and increase people incomes ZPBA called for this event for stakeholders to dialogue," Professor Muzvidziwa underlined.
While acknowledging the integral role played by universities in Zimbabwe to agricultural development, food security and nutrition through building mass expertise in plant breeding, agronomy, food processing and nutrition; the Vice Chancellor lamented over the limited access to finances to ensure quality research and sustainability.
"The lack of adequate funding of the current post-graduate programmes has not only limited the scope of research but has also restricted the inclusion of important stakeholders in the development of various innovations by universities," bewailed Professor Muzvidziwa.
The presentations and discussions at the RUFORUM Annual General Meeting echo the objectives of the United Nations Agenda 2030, African Union Agenda 2063, the Fourth Industrial Revolution as well as the Government of Zimbabwe's vision and policies which all underscore that development should leave no one and no place behind.
Was this post helpful?
Let us know if you liked the post. That's the only way we can improve.