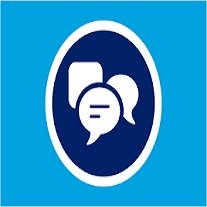 Midlands State University hosted a public lecture on how high weather temperatures negatively affect the health of new mothers and infants in Africa, on the 23rd of February 2023 at Gweru Main Campus.
The public lecture was delivered by the Executive Director-Center for Sexual Health and HIV/AIDS Research Zimbabwe (CeSHHAR), Professor Stanley Luchters.
Executive Director-MSU Research and Innovation Division, Professor Laurine Chikoko welcomed the participants and expressed her excitement in being part of the informative lecture.
In her opening remarks, Pro-Vice Chancellor-Research, Innovation and Industrialization, Professor Grace Mugumbate, mentioned the importance of collaborations between the University other research-based centres.
"Areas that necessitate research are evolving constantly so it is impossible to become an expert in everything hence the need to join perspectives so that we produce the best outcome," said Prof. Mugumbate.
While introducing the guest speaker, Professor Mugumbate underscored that the relationship between MSU and CeSHHAR did not start with the public lecture but is rather based on a history of research-oriented collaborations between the two institutions.
"We cannot afford to ignore climate change, MSU as a research focused University with young and energetic researchers is ready to tackle any research area that needs attention," said Professor Mugumbate.
In his keynote address, Professor Luchters indicated that the World Health Organization identified climate change as the single greatest threat to humanity.
"Climate change is a rapidly emerging threat and now is the time to make choices regarding the kind of world we want to leave with our children," said Professor Luchters.
Professor Luchters explained how high temperatures affect women and children directly through dehydration and indirectly as well when it leads to compromised placentas in pregnant women.
"Some of our cultural behaviours add on to the negative impacts of high temperatures to newborns as an example some women are trained to wrap their infants in heavy fabrics such that the child experiences extreme heat to the point of blistering," said Professor Luchters.
In the closing remarks, Research Manager, Dr. Winmore Kusena extended gratitude to Professor Lutchers for choosing to share his insights and research outcomes with likeminded researchers at MSU.
Aligning with the United Nation's Sustainable Development Goal 13 which focuses on climate action and urges everyone to take urgent action to combat climate change and its impacts, Midlands State University is taking necessary steps in eradicating threats caused by climate change through interprofessional collaborations with renowned research institutes.
Was this post helpful?
Let us know if you liked the post. That's the only way we can improve.