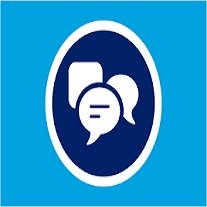 To enlighten students with knowledge from champions of the industry, Midlands State University's Faculty of Social Sciences through the Human Resources Management Department conducted a public lecture on the digitalization of the workspace on the 6th of October 2023 at Gweru Main Campus.
The event was themed, "Digitalisation of the Zimbabwean workplace: myth or reality".
In her opening remarks, Mrs. Vonai Chirasha, Chairperson of the Human Resource Management Department, welcomed all attendees and emphasized the importance of opening their minds and hearts to new ideas that would be presented during the lecture.
She highlighted that the event was an opportunity for students to grow and learn.
Professor Chipo Hungwe, Executive Dean of the Faculty of Social Sciences, introduced the guest speaker, Dr. P. Chitagu, and highlighted the significance of digitalisation in the workspace.
She noted that the University, in line with Education 5.0, is committed to bringing academic change that produces holistic graduates who will represent the MSU brand well by being creative and through problem solving.
In his presentation, Dr. Chitagu emphasized the importance of relevance in achieving success in any field.
Dr. Chitagu advised students and professionals to be on two or more social media platforms to build professional relationships, stay connected, and be up-to-date with current trends.
He also stressed the need for HR professionals to digitalise to increase efficiency and streamline operations.
In her vote of thanks, HRM level 4:2 student Anesu Mwadiwa expressed gratitude for the enlightening lecture on the importance of digitalisation.
The public lecture was well-attended by students, staff members, and industry experts, and provided valuable insights into the digitalisation of the workspace.
The event was a testament to Midlands State University's commitment to providing academic excellence and producing holistic graduates who are equipped to succeed in the modern workplace.
Was this post helpful?
Let us know if you liked the post. That's the only way we can improve.