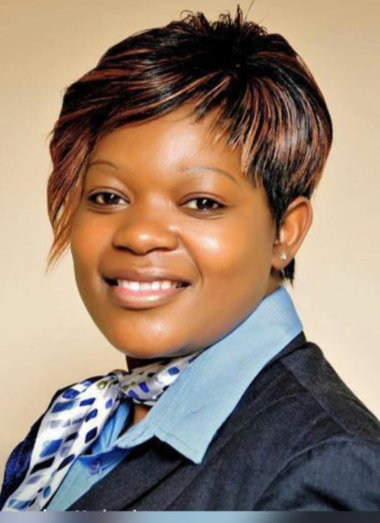 Qualifications
Master of Science Degree in Hospitality and Tourism (CUT, Zimbabwe).

Bachelor of Commerce Honours Degree in Tourism and Hospitality Management (MSU, Zimbabwe).
Research interests
Destination Management

Township Tourism

Accessible Tourism

Event Tourism

Service Quality
Publications and Conferences
Perceptions and practice of tipping among domestic tourists in Zimbabwe,Mazhande P,Basera V,Chikuta O,Tapfuma M,Ncube F,Baipai R,Journal of Gastronomy,Hospitality and Travel,June 2020,Volume 3 Issue 1 page 101-111
Developing a model for packaging and popularising township tourism in Zimbabwe,Mazhande P , Mamimine P,Hospitality and Tourism Review Journal,Volume 1 ,Issue 2 ,page 50-65
Exhibitors' preferences at trade fairs:The case of Zimbabwe International Trade Fair,Shereni N,Ncube F, Mazhande P,Journal Of Convention and Event Tourism February 2021,page 1-21 http://doi.org/10.1080/15470148.2021.1893241
Graduates Perception of Tourism and Hospitality Degree Program relevance to career attainment:A case of graduates from three state Universities, Tapfuma M,Chikuta O,Ncube F.N,Baipai R,Mazhande P,Basera V,Journal of Tourism,Culinary and Entrepreneurship,volume 1 ,Issue 2,page 190-207
Economic impacts of the covid-19 pandemic on the hotel business in Zimbabwe,Ncube F.N,Chikuta O,Basera V,Baipai R,Mazhande P,Tapfuma M ,Journal of Tourism ,Culinary and Entrepreneurship Volume 1,Issue 2,page 105-121
Tourism and Hospitality Educators Research Association of Zimbabwe (TERAZ):

Theme: Bridging the Academia – Practitioner Gap: Towards Research Based Solutions, Paper presented:

"

Accessibility of Zimbabwean Heritage sites by Tourists with Disabilities" Kabote F,Takaza A, Chikuta O,Mazhande P ,

11 September, 2019, ZITF, Bulawayo.
University service/community engagement
Tourism & Hospitality Management Department

Events Committee member.
Suggest a correction
If you'd like to suggest a correction for this profile and you are the owner use the edit button button below. For corrections to another person's profile contact the Webmaster on the email webmaster@staff.msu.ac.zw or call ext 2132
Edit Profile