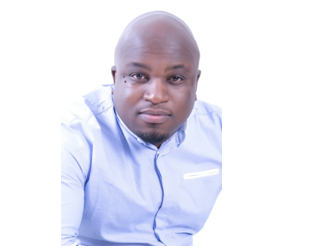 Qualifications:
PhD Food Science (University of Pretoria, South Africa)
MSc Food Science and Nutrition (MSU, Zimbabwe)
BSc (Hons) Food Science and Nutrition (MSU, Zimbabwe)
Post Graduate Diploma in Tertiary Education (MSU, Zimbabwe)
Certificate in Milking to potential, Netherlands: Developing a strategic framework for dairy sector development in emerging economies,
Research Interests:
Food Chemistry
Cereals and legumes processing
Dairy science and processing
Trainings/workshops/Seminars
Orange knowledge exchange series Southern edition, Hosted by the Netherlands. Pretoria South Africa.
InnoFoodAfrica Sensory and Consumer Testing Training 25th Mar – 24 June 2021
Grant Writing Virtual Workshop: Midlands State University Research and Postgraduate studies office.
Publications:
Muchekeza, J.T, Jombo, T.Z, Magogo, C, Mugari, A, Manjeru, P, & Manhokwe, S. (2021). Proximate, physico-chemical, functional and sensory properties OF quinoa and amaranth flour AS potential binders in beef sausages. Food Chemistry, 365, 130619. https://doi.org/10.1016/j.foodchem.2021.130619.
Mugadza, DT., Nduku, S.I., Gweme, E., Manhokwe, S., Marume, P., Mugari, A., Magogo, C., & Jombo, TZ. Drinking water quality and antibiotic resistance of E. coli and Salmonella spp. from different sources in Gweru urban, Zimbabwe. Environ Monit Assess 193, 546 (2021). https://doi.org/10.1007/s10661-021-09322-5
Hlupo, M.P, Jombo T.Z and Mugadza, D.T. (2021). The preservative potency of Tamarindus indica Linnand Moringa oleifera leaf extracts in yogurt. Midlands State University Journal of Science and Technology.
Jombo, T.Z., Emmambux, M.N. & Taylor, J.R.N. Modification of the functional properties of hard-to-cook cowpea seed flours and cooked prepared pastes by γ-irradiation. J Food Sci Technol (2020). https://doi.org/10.1007/s13197-020-04509-z
Chagwena, D.T, Matanhire, G.T, Jombo T.Z and Maponga, C.C. (2019). Protein quality of commonly consumed edible insects in Zimbabwe. African Journal of biological sciences Vol 13(3)
Jombo, T.Z, Minnaar, A and Taylor J.N.R. (2018). Effects of gamma irradiation on cotyledon cell separation and pectin solubilisation in hard-to-cook cowpeas. J. Sci Food and agric, Vol 98(5)

Manhokwe S., Matiashe I and

Jombo T.Z.

(2013). An analysis of the water quality of groundwater sources in selected high density areas in Gweru urban. Journal of Environmental Science and Water Resources, Vol. 2(9)
Suggest a correction
If you'd like to suggest a correction for this profile and you are the owner use the edit button button below. For corrections to another person's profile contact the Webmaster on the email webmaster@staff.msu.ac.zw or call ext 2132
Edit Profile